One of the things that slowed my progress on Scent of Spring was that I'd moved on to editing, and suddenly needed to do a lot of tracing. I have mostly been working on this project while chauffeuring my kids about, and I needed a tracing technique that was simple, inexpensive and highly portable.
So, I have created for myself a portable light table.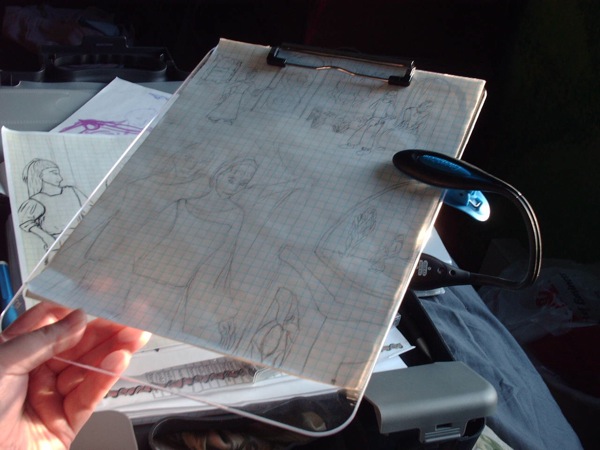 I have a clear plastic clipboard, which fits into the large clipboard/carry-case that holds the pages I am working on and my pencils, pens, etc. And I also have a clip-on reading light, which can be coiled up and tucked away in one of the carry-case compartments when I'm not using it. When I want to do some tracing, I clip the light on upside-down, and adjust it so that it shines up from underneath the clipboard, through whatever part of the drawing I'm trying to trace. Tah-dah!