Ialfa
Stories Already Written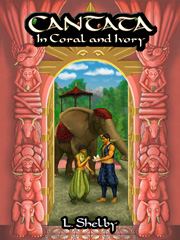 A 'Coral Palace' Novel
Ikhsior is a man of action. But picking up your opponents and dangling them a foot above the floor just isn't as effective as it ought to be when it comes to dealing with court intrigue, romantic entanglements, and high fashion.
2014
127000 words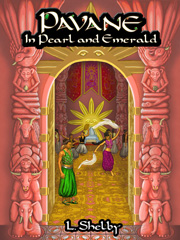 A 'Coral Palace' Novel
Maintaining the social status of a penniless family is a challenge even for a man of Kide's wit and elan. Marrying the emperor's very lovely daughter seems the ideal solution -- but the princess is bound by a secret spell, and any who get close to her fall prey to its magic.
2015
113000 words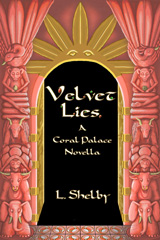 A 'Coral Palace' Novella
Murder is deadly, but in the Coral Palace the ultimate crime is telling the truth.
2014
25000 words
Stories Planned for Later
Tolsequo

Lioness

- A 'Tolsequo'

Novel (160000 words)
Hexblurb for
Velvet Lies
Courtious liars forthrightly frustrate murder investigation.